Dr. Corey Fall, D.C

Dr. Fall graduated with honors from Palmer College of Chiropractic in 2010. Prior to becoming a Chiropractor, Dr. Fall completed his Bachelor of Science degree at Central Michigan University. His undergraduate focus was in cardiac and pulmonary rehabilitation, health fitness and community health. He incorporates a variety of hands on techniques including Gonstead, Thompson and Diversified. He has had a passion for Chiropractic since he was a small child and was fortunate enough to be able to enter into practice in his home town with his mentor Dr. John Tallis, D.C.

Dr. Fall's goal is to provide cost effective Chiropractic care for the purpose of increasing spinal mobility and function. Spinal adjustments also relieve pain and suffering in individuals with both acute and chronic conditions. Establishing proper spinal motion enhances the nervous system allowing the body to heal itself from many ailments. Once pain free, the focus of care transitions into strength and stabilization of the treatment areas, much of which can be done at home without exercise equipment.

The foundation of Chiropractic care is rooted in treating the "cause" not just the "effects" of various disease processes. If you are searching for the cause of your problem and have not seen results with other treatments you may be suffering from a spinal misalignment? A healthy spine is free of pain and tenderness, has full range of motion and doesn't limit the activities you enjoy doing. However, if ignored the pain and decreased range of motion may cause accelerated degenerative joint disease and a variety of other health concerns as you age.
---
Dr. Connor Johnson
Dr. Johnson was born and raised in Jackson Michigan. From a young age his mind was set on becoming a Chiropractor. He studied at Ferris State University where his focus was Science, in particular, Biology. Afterwards, he moved to South Carolina in order to receive his Chiropractic degree from Sherman College of Chiropractic in March of 2021. Doctor Johnson is certified in Torque Release Technique, which he uses as an analysis tool regularly. He also uses the Thompson technique primarily for adjusting as well as some Gonstead work. Doctor Johnson has also taken an Advanced Pediatrics course and enjoys working with patients of all ages
---
Dawn Grier
Dawn has worked in the Chiropractic setting for over 30 years. She strives to ensure that your experience at Fall Chiropractic is a pleasant one. Outside of the office she enjoys spending time with family and friends, vacationing and throwing axes.
---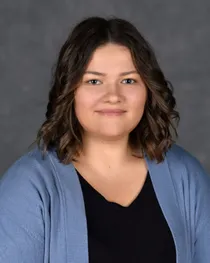 Rebeca Iordan
Becky is a dedicated and hardworking receptionist who strives to provide you with an enjoyable experience. She has worked in the medical field for several years and is willing to help answer any questions you might have. Outside of assisting in the office, she enjoys making cakes, going on adventures and spending time with her family.